Mallionda S.A. founded in 1995, is a Greek construction company contracting either green- or brown-field projects in Oil & Gas, Power Plants or Heavy Industry.
The company has gained 20+ years of experience as an integrated project developer, possessing strong technical expertise and knowledge for the implementation of project management methodologies.
We value people and diversity and keep a permanent workforce of 80 members consisting of high skilled engineers, foremen and technicians. Additional personnel is hired depending on the requirements arising from the contracts awarded.
We have embedded QHSE procedures in our construction activities and our commitment to quality, health, safety and environment is proven by the possession of all relevant certifications.
The company implements actions of corporate responsibility emphasizing on society, culture, sports and environment.
Mallionda S.A. is a member of the Greek Public Works Registry holding a 4th grade certificate for works in hydraulic, electromechanical, industrial, energy, buildings, road & harbor sector.
Mallionda's head office is located in Maroussi - Athens , the fabrication shop - warehouse is located in Aspropyrgos Industrial Area (5000 m2), while we keep all necessary infrastructure for our permanent construction sites inside Elefsis and Aspropyrgos Refineries as well as in Megalopolis lignite mine.
Engineering, procurement, construction, erection commissioning and start up

Erection of new process units, Revamping - upgrading of existing Units, Maintenance - turn around works
Erection, revamping, maintenance works
Multi-disciplinary Projects
Civil, mechanical, electrical, instrumentation, insulation, painting projects
Waste water treatment plants, Steel structure projects, Shipyards, Erection - Maintenance works at industries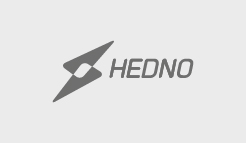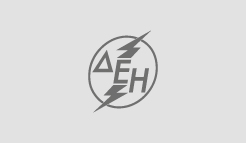 Multi-disciplinary projects
The company has implemented and maintains:
Quality Management System, according to DIN ΕΝ ISO 9001:2008, and Occupational Health and Safety Management System, according to ELOT 1801:2002 and BS OHSAS 18001:2007.
Certified by DQS HELLAS Ltd for the scopes: Design, Construction, Repair, Maintenance and Operation of projects such as:
Electromechanical, Industrial Power, Road building, Construction, Hydraulic, Navigable, Water treatment and waste management, Harbor installations, and Shipyard plants.
For all the above mentioned the company has been certified with DIN ΕΝ ISO 9001:2008 and ELOT 1801:2002, by DQS HELLAS Ltd.
It has also been certified by the International Certification Network IQNET.
For every executed project the company prepares and maintains a special a Quality and a Health and Safety Plan, according to the current Greek Laws.
ADDRESS
7, Vasileos Konstantinou st.,
151 22 Maroussi,
Athens Greece
PHONE
+30 210-80 50 055
+30 210-80 63 575
+30 210-80 51 875
ONLINE SUPPORT
http://www.mallionda.gr
info@mallionda.gr